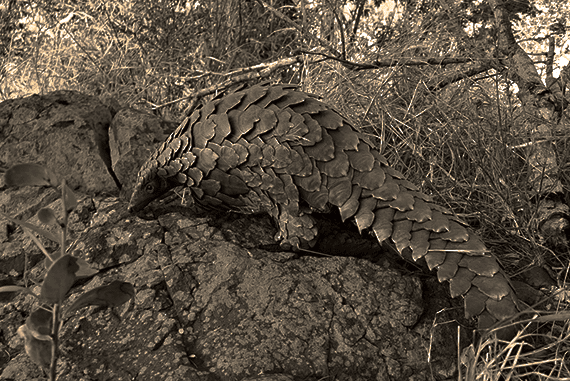 By

The Boucher Legacy

760 Views

0 Comments
Meet Pangolin Ditsi
Earlier this year, we introduced you to Stevie – one of six pangolins, for 2022, that the Boucher Legacy is funding with telemetry, for tracking their release back into the wild. Stevie was rescued in a sting operation, orchestrated by the South African Police Services; the Stock Theft and Endangered Species Unit; and the African Pangolin Working Group. Ditsi is the second pangolin of the Boucher-six, weighing only three kg's when she was retrieved from the trade, and so terrified that she was named Dithlong, meaning "Shy One".
Upon rescue, Ditsi was transported to the Johannesburg Wildlife Veterinary Hospital, where it was established that her rehabilitation would be a long process, as is the case with such a young pangolin that wouldn't be able to fend for herself in the wild.
Dithlong became Ditsi – a much loved, confident pangolin whose glorious mud-bathing and swimming videos have been shared on social media and viewed 102 000 times. 
Ditsi is being monitored in an extended soft release process at Manyoni Private Game Reserve, where her final release into the wild will be carefully monitored by the team on the ground.
We would like to thank the following organisations for their role in bringing Ditsi to safety:
– Retrieval: North West Province, Department of Economic Development Environment Conservation and Tourism
– Supervision: African Pangolin Working Group
– Veterinary: Johannesburg Wildlife Veterinary Hospital
– Soft release: Manyoni Private Game Reserve