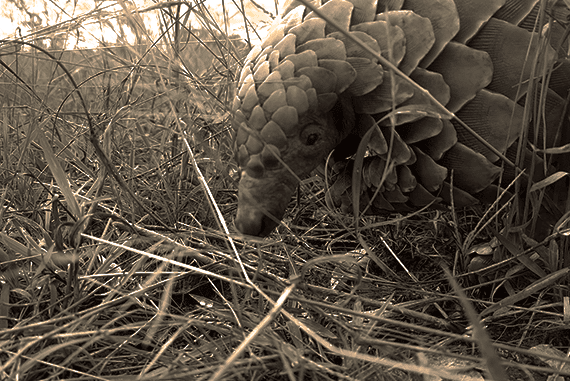 By

The Boucher Legacy

637 Views

0 Comments
Robyn – The Huntress
Meet Robyn, the third pangolin rescued from the illegal trade this year. Known as " The Huntress", she is likely to be found somewhere over the rainbow, finding her pot of gold. When she was rescued from harm in January 2022, sweet pangolin Robyn only weighed 5.8kg. For a pangolin her age, this meant she would not have been able to fend for herself in the wild. She would need to be 6.5 or 7 kg before her scales were strong enough to protect her from predators when she curled up into a ball. 
To help pangolins like Robyn, establish themselves in a new territory, The African Pangolin Working Group has developed a "soft release" protocol, in collaboration with pangolin specialists from the Johannesburg Wildlife Veterinary Hospital. It involves a long process of supported guidance for our pangolins and has had an 80% success rate.
Once Robyn was fitted with a telemetry unit, supplied by the Boucher Legacy, she was carefully shifted into a soft release process that took place at Lapalala Wilderness Reserve in the Waterberg. In May, when ants were already scarce in Gauteng, Lapalala was the pot of gold, with a veritable feast for a myrmecophagous (ant-eating) huntress. At her last weigh-in, already fully released, this very satisfied, extremely chilled out and very fleshy pangolin fell into a satisfied sleep in the middle of being weighed  – much to the amusement of her dedicated shepherd Wihan Pretorius, a senior monitor and field technician from Wildlife Act. 
Along with Wihan Pretorius, we would like to thank the following individuals and organisations who played a part in Robyn's release:
Retrieval: Thabazimbi Stock Theft Unit and the Vaalwater Endangered Species Unit
Supervision: African Pangolin Working Group
Veterinary: Johannesburg Wildlife Veterinary Hospital
Telemetry: The Boucher Legacy
Soft release: Lapalala Wilderness Reserve