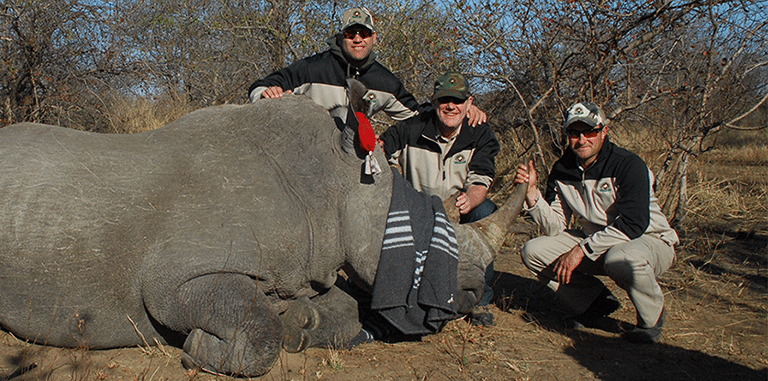 By

Edge Digital

1894 Views

0 Comments
The Boucher Legacy
The Boucher Legacy was established in 2012 with the core objective of making a difference in conservation. Mark Boucher and Ally Hewitt sat down to chat about the start of The Boucher Legacy in 2012, the organisation's big goals for 2020 and why it is vital that we all work together to bring more awareness to the problems faced by conservationists.
How was The Boucher Legacy started?
Alistair Hewitt; Co-founder The Boucher Legacy:
"The Boucher Legacy was established in 2012. Our core objectives are to make a difference in conservation. We began our journey focused very much on Rhino. We all know that Rhino poaching has been something that has plagued our country since 2009, when it really started deteriorating. But since then Mark and I have realised that there is a lot going on in terms of endangered species as well and so we started to broaden our scope to pangolin, wild dog and other endangered species that are also getting taken out for human gain."
Tell us a bit about The Boucher Legacy?
Mark Boucher; Co-founder The Boucher Legacy:
"Hi I'm Mark Boucher. Coming from a bit of a sporting background, I have always enjoyed going to the bush and enjoyed wildlife and animals. In 2012 I tried to connect the two with my network that I have picked up over a few years and create something special in the conservation world as well, and that was the start of The Boucher Legacy.
Through the cricket that I was playing, one of our major sponsors was always Castle Lager, that's when I was then introduced to Alistair Hewitt who has now become one of the directors for the Boucher Legacy as well.
From the start, when we first founded The Boucher Legacy we wanted to get involved in endangered species and see how we could make a bit of a difference. Rhino was on the tip of everyone's tongue at that particular stage, so it seemed like the right thing to get involved in; trying to help people who are working with Rhinos and seeing what difference we could make straight away. But certainly we have gone passed that now and are looking at other endangered species now and trying to make a bit of a difference there."
What is the core focus of The Boucher Legacy?
Alistair Hewitt; Co-founder The Boucher Legacy:
"Initially when we began our journey we were focused on protection of Rhino, prosecution of perpetrators – poachers in particular, and education of the importance of our natural heritage and what Rhinos actually mean to us as a country.
We identified a meaningful program called RhODIS; which was run by Dr Cindy Harper at Onderstepoort. And initially what we did was we raised funds to buy a DNA machine for Cindy to put in her lab that allowed her to do 24 DNA samples for Rhino a day.
By actually putting those Rhinos onto a DNA database it allows law enforcement to be able to link a perpetrator of a poaching incident to a carcass which then allows for them to be prosecuted. And a number of years, or a number of people have been put behind bars for many of years, over 500 years' worth of sentences, so far, since we began that program."
What is the focus for 2020?
Alistair Hewitt; Co-founder The Boucher Legacy:
"We probably want to become a much more active player in the conservation world going forward. And that means raising proper money to be able to dedicate to what we are doing.
Our key focus would be to continue to support Dr Cindy Harper and her DNA program at Onderstepoort. Working with SANParks, in particular, around breakthrough technology for tracking of endangered species as a core project, and that in conjunction with Kevin Pietersen's team on the Legacy, while obviously supporting SANPark. And then to work with The African Pangolin Group on rehabilitating Pangolins and releasing them back into the wild again."
"We need to keep talking about the problems we have and keep creating awareness. As long we are always creating awareness and not letting things go by without making an impact – then we are going in the right direction." – Mark Boucher
How can you support The Boucher Legacy?
Mark Boucher; Co-founder The Boucher Legacy:
"You can donate – you can go onto our website. We are quite big on social media as well – if you search 'Boucher Legacy' and there are a few ways in which you can help.
The more people that know the problems out there with regards to conservation, the better it is for the animals in itself as well – because that is where the funding comes from.
Creating awareness for me is massive. If we can keep talking about the problems that we have – I know it is not always a nice thing to talk about, it is uncomfortable for a lot of people, but if we keep creating awareness and not letting things just keep going by without trying to make a bit of an impact on it, then we are going in the right direction."