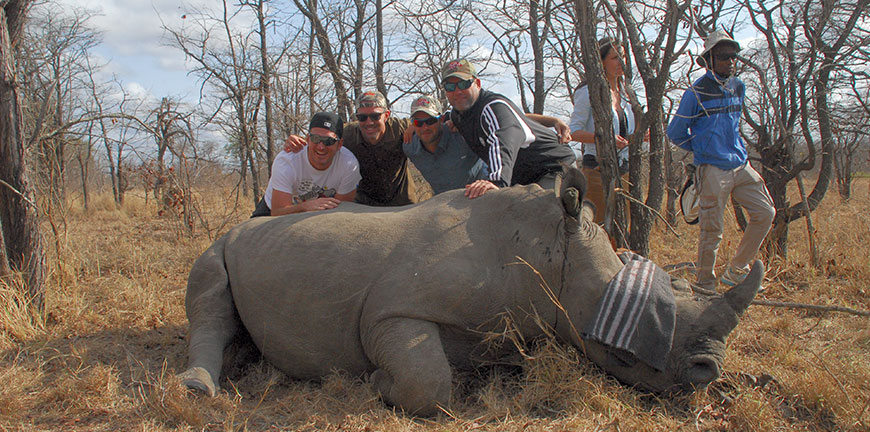 By

Edge Digital

1856 Views

0 Comments
The legacy of Mark Boucher
All about Mark
Mark Boucher is an ex-Proteas cricket legend and now a passionate conservationist.
He started his cricketing career in 1997 and by the time he retired he had played 147 Tests along with 295 one-day internationals and 25 Twenty20 games. During his career he was responsible for 999 dismissals in all forms of international cricket, 555 of them in Tests, earning him the nickname 'Mr 555'.
He now channels the grit and determination he displayed on the field into the protection and advocacy of wildlife. He is incredibly dedicated, displaying unswerving passion and genuine commitment that is true to the bone. This makes him one of the best people you could hope to have supporting wildlife conservation.
Why he left cricket
In 2012 Mark suffered an eye injury when he was hit on his left eye by a bail during a match. Mark had intended to retire at the end of the season but due to his injury he retired early on the 10 July 2012.
On the announcement of his retirement, friend and former Protea's captain, Graeme Smith commented; "For the 14 years of your international career, you have been a true Protea's warrior, a patriotic South African, a fighter who asks nothing and gives everything."
It was then that Mark turned his focus towards another passion – wildlife conservation, and the Boucher Legacy was founded in 2012.
Getting his friends involved
Mark encouraged friend and fellow cricketer Kevin Pietersen to join him in advocating for the protection and conservation of rhinos. Kevin has since established his own organisation SORAI (Save our Rhinos in Africa and India) in aid of rhino conservation. Kevin has been a passionate advocate of this serious environmental issue and has dedicated his public image and global identity to support the wellbeing of these beautiful animals.
Rhino conservation
The Boucher Legacy partners with other dedicated wildlife organisations for work on various projects.
Mark is pleased to partner with Dr Sam Ferreira and the South African National Parks' Veterinary Services to track rhino in certain focus areas. This will help us understand the movement of rhino in areas where poaching is most prevalent. The research done by Dr Ferreira and his team is enabling us to unearth valuable information and statistics that will be used to further rhino conservation and protection activities well into the future.
Peace Parks have initiated detailed projects as part of a multifaceted Rhino Protection Programme. Peace Parks believe that saving the rhino goes beyond just doing the right thing. It means safeguarding a mega-herbivore crucial to building and maintaining the natural ecosystems in which they and other wildlife exist. Protecting the rhino from poachers means standing up against wildlife crime syndicates that threaten entire ecosystems, sustainable livelihoods and national security. Mark shares this mission and is proud to have the Boucher Legacy as part of this team.